Highway Patrol officers ended up in two separate hot pursuits through a usually quiet Bishop neighborhood Saturday night.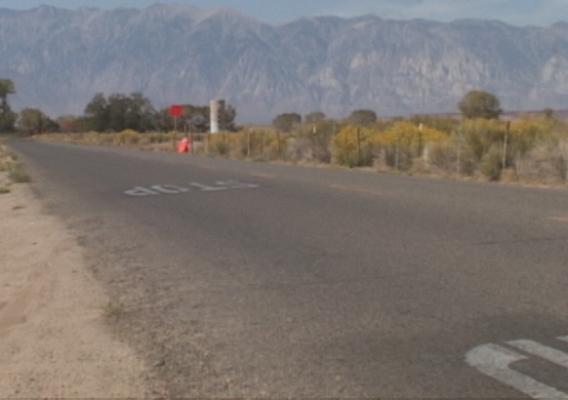 The first started north of Bishop at about 7:30 pm Saturday. Officers spotted a vehicle driving over 90 miles per hour on Ed Powers Rd. With the officer in pursuit, the vehicle blew through the stop sign at Red Hill Road. The suspect vehicle turned onto 168 and headed toward Bishop at over 80 miles per hour, officers report.
The chase turned onto Brockman, through the stop sign at Diaz, across 395. The vehicle then turned onto Dixon, not stopping or slowing for traffic, officers say. The suspect vehicle turned again onto Saniger and parked in a driveway on West Street where the occupants took off running on foot.
Officers report that two suspects were caught after a short period of time. The two are being held for evading and resisting arrest, but CHP Officer Laura Roberts says that the names are being withheld from the public at this time due to the ongoing investigation.
Just hours after this first incident, at about 2:00 am Sunday morning, CHP Officers spotted a green/or camouflaged quad driving eastbound on Riverside Road with its lights blacked out. The suspect was described as being six feet tall and about 250 lbs wearing a white T-shirt, blue jeans and a white helmet. When the officer shined a light on the quad, the suspect accelerated toward the CHP vehicle. The quad overturned onto its left side as two officers got out of their vehicle. The suspect ignored the officers commands while he worked to flip his quad back upright. The officers attempted to use their tasers on the suspect but they were unsuccessful. The suspect then took off again with the lights off down to Five Bridges Road.
With officers in pursuit, the suspect turned onto highway 6 and again onto Dixon Ln. The suspect on the quad drove the length of Dixon turned onto Brockman headed toward the river, before turning back onto Riverside Road, where the pursuit began.
With the dust kicked up by the late night pursuit, officers lost track of the quad. Bishop police arrived to help. There were other reported sightings of the quad, but officers were unable to apprehend the suspect.
Investigations into these two incidents continue.