PETS of the WEEK – October 27, 2010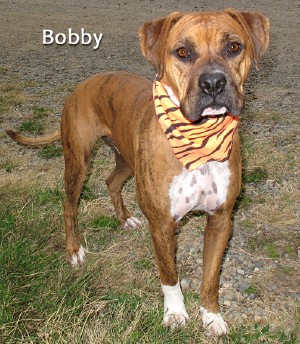 BOBBY is a brindle Boxer mix and is a true gentleman with excellent manners – he already knows basic obedience commands. Bobby would love daily activity to keep him physically and mentally fit.
ELTON is a friendly 10-month old St. Bernard mix puppy. He looks like he's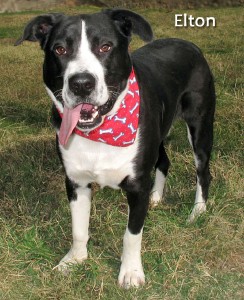 wearing a tuxedo and is quite the dapper dude. If you're looking for a lovable addition to your clan, Elton is a terrific family dog!
The Inyo County Animal Shelter has an amazing selection of adorable cats and lovable dogs. Please adopt one today. Visit in person on County Road in Big Pine or on-line at www.ICAREforPets.org. HOURS: Tuesday thru Friday, 10 am to 3 pm, Saturday and Sunday 11 am to 4 pm (closed Mondays). Phone 760-938-2715. Photos by Lisa Schade of ICARE