The Federal embezzlement case against Bishop Resident Jo Ann Barba is now set for trial.
On Friday, the case was in court again and a trial date was set for spring.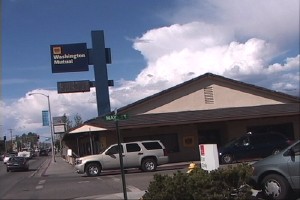 The case came to light in March of 2007, when Washington Mutual Officials confirmed that an in-house investigation had found evidence of fraud at the Bishop branch.
The WAMU evidence was handed over to the FBI due to the large amount of money alleged to have been taken. It was over a year before the FBI made an arrest in this case.
Barba was arrested in May of this year, accused of embezzling $786,000 from the Bishop Washington Mutual Bank. The prosecutor in this case, U.S. Attorney Mark McKeon, did not consider Barba a flight risk. She was released on her own recognizance.
The U.S. Attorneys office reports that the maximum penalty for embezzlement by a bank officer is 30 years in prison and a $1,000,000 fine.
The spokesperson for the US Attorneys office reports that a trial confirmation hearing is set for January 30th, with the jury trial set for March 2, 2009.