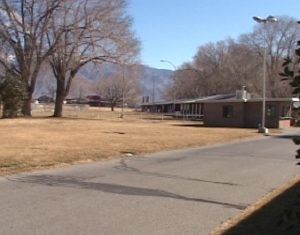 In the Eastern Sierra, Tri-County Fairgrounds General Manager Jim Tatum said that since news surfaced on possible state funding cuts for California's fairs, representative organizations have lobbied to keep the decision open. Tatum speculates that eventually the legislature will cut half of state funds to fairs. While that kind of cut will hurt, it will not destroy the Eastern Sierra Tri County Fair and its grounds.
Tatum said that the Tri County Fair receives around $165,000 from the state but generates $800,000 to $900,000 from its own events and revenue sources. Tatum said the Tri County Fair operation is "held in high regard" by state officials because of its successful operation. The annual fair itself generates 40 to 45% of gross revenue.
"We're fortunate," said Tatum. "We have big events like Mule Days to generate funds." Tatum said that the Western Fair Association issued a press release that identified 40 of California's fairs that would potentially close down entirely or in part. The Tri County Fair was not on the list.
Since the Tri County Fair receives just 15% of its budget from the state, the operation could exist without it although additional funds for capitol improvements, insurance and maintenance do make a real difference.
Right now, a new building is going up at the fairgrounds near the new RV section. The state has provided about $450,000 toward that structure which will include restrooms, showers, a full kitchen and meeting room for 150.
Tatum points to the facilities that the fair rents out all year long. "We try to keep rental rates affordable," he said. All California fair operations want to prevent the legislature's cut of fair funding. "Once it goes away," said Tatum, "it's gone."