– Press release from Tri-County Fair
Entry forms are now available online and in the Fair office for several Tri-County Fair events. In addition to the regular exhibit entries and contests contained in the Exhibitor's Guidebook, forms are now available for the IMA Idol Singing contest, the ATV Rodeo, the Local Rodeo and the Fair Horse show. They can be found online at www.tricountyfair.com or in the main office on the Fairgrounds.
The IMA Idol contest has a few new twists this year. Competitors in this event are not subject to an age limit, and can have instrumental accompaniment (within the rules) should they choose. "The biggest change to the IMA Idol contest is that there will be a preliminary contest on Saturday, August 22 that is free to the public to watch, and the top five performers from the preliminaries will go on to compete as the openers for the Austin Webb Concert during the fair," stated Fair CEO Sally Symons. Cash and fair ticket packages are the prizes for the IMA Idol Contest that is proudly sponsored by The Sound Shoppe and Sierra Wave Media.
We have also changed up the ATV Rodeo a bit this year," commented Symons. "Last year's first time go at it was a great success, but ran a little long. We have tightened up the events, added a time trial/ qualifier day, and the great guys from Bishop MotoCross are going to run it for us. This should help to make the show even more entertaining and fast paced for our guests." There will also be an FMX stunt show prior to the ATV Rodeo featuring locally grown rider Dustin Nowak of Thrashed Kids, Inc. Last year's participants had a great time and the winners took home cash prizes that were sponsored by Honda Motorsports, which is sponsoring again this year.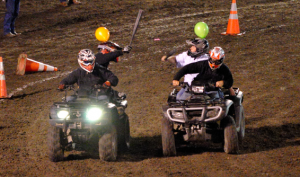 The Local Rodeo and Broncs & Bulls is another Fair favorite with entries now open. In addition to the traditional favorites, there have been a few additions to the Junior Rodeo Line-up, and the prize money for the rough stock has been doubled, which should make for a deeper field of competitors.
A popular day-time event during the fair is the Horse Show featuring English, Western, Halter, Hunter /Jumpers, trail and new this year a Versatility Ranch Horse division. Entry booklets for the Horse Show will be available at the Fair Office, Wye Road Feed and Sierra Saddlery. Anyone interested in sponsoring horse show classes can also contact the Fair office at 760-873-3588.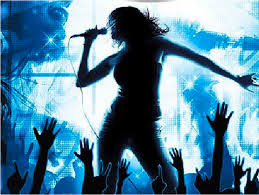 Any questions regarding entry into these events should be directed to the Tri-County Fairgrounds at 760-873-3588 or by emailing [email protected]