Bishop Police Chief Kathleen Sheehan recently went public at a city council meeting with the plan to crack down on shoplifting by issuing trespass notices.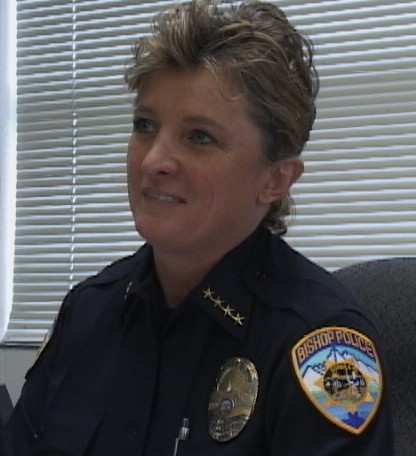 The idea is to essentially ban shoplifters from stores where they have been caught. If a person is caught shoplifting, the Chief explained that if the guilty party ever tried to enter the same store again, the owner could serve that person with a trespass notice. In short, once shoplifted, never in the store again.
Shoplifting is one focus of the plan, but any crime such as a fight could lead to a trespass notice. If a person is arrested for a crime at a business and that business works out an agreement with the police to issue a one year trespass notice, the next time the person shows up at the business, they can be arrested for trespassing, the Chief explained.
Sheehan says that the Court and the District Attorney have agreed to the plan. Whats next is for businesses that have had problems with individuals to sign up for this arrangement. If you are interested contact the Bishop Police Department at 873-5866.