A family ski vacation turned tragic Saturday afternoon as a 43-year-old mother of two died after apparently falling into a tree well at Mammoth Mountain.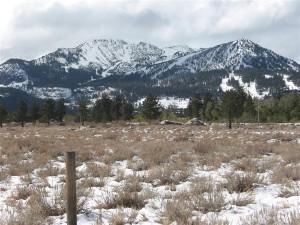 Mono Sheriff Lt. Robert Weber explained that the womans husband reported his wife missing at about 1:30 after she didnt rendezvous at the Yodler as planned.
Mammoth Mountain officials reported that the woman had last been seen snowboarding near Chair 12 near a run called Secret Spot. The search started immediately, but it was close to three hours after the woman was reported missing that Ski Patrollers probing the snow located the woman in a tree well, the soft hollow area of snow left underneath the boughs of a tree.
Ski Patrol immediately started CPR and every effort was made to revive the victim in the field, according to ski area officials. The victim was taken to the Main Lodge Patrol room and pronounced dead by Mono County Paramedics at 5:05pm.
Lt. Weber reports that the victim was found with her head facing downhill and completely covered by as much as two feet of snow. There were no signs of trauma.
The woman has been identified as 43-year-old Erica Patterson of Hidden Hills, California. She had been on a family vacation with her husband and two children, a 13 year old girl and a 15 year old boy.