Lots of Wild guesses right now over the State budget and what to expect locally. at Eastern Sierra Transit Authority, Director John Helm laid out the question marks.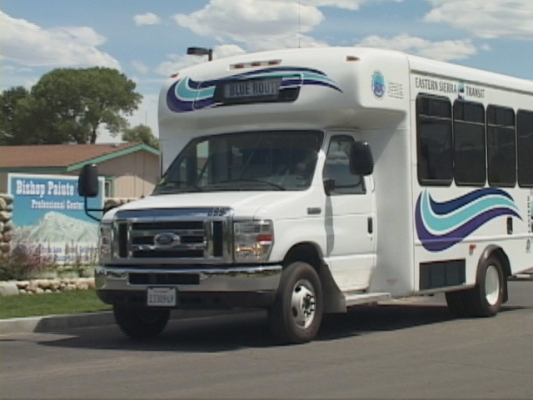 Helm said that there is "significant uncertainty in the revenue picture." He said the governor signed legislation that would put money back into a transit assistance fund. Helm said it's a wild guess right now on whether or how much money will come across for transit.
On top of this, in the last three weeks both Inyo and Mono Local Transportation Commissions reported a downward trend in sales tax revenue for transit. As a result of all this, the transit board adopted a draft, unbalanced budget at a recent meeting. Helm said hopefully information will clear up and the board can make a solid decision in July.
The transit board did approve an agreement with the Town of Mammoth Lakes – a continuing agreement to provide services to Mammoth above and beyond state and federally funded services. Mammoth pays close to $500,000 for service.
Promotional bus fares started April 1st will continue through July. The transit board voted for that since they felt they did not have enough information to judge the value of the current fares. Helm said the idea of the promotional rates was to encourage ridership. He said the Mammoth Express route did show a significantly increased ridership but others did not. More later.