Employee complaints and uncertainty at Eastern Sierra Transit Authority led to a board-ordered close look at the organization. Officials say that the mission of the group has changed.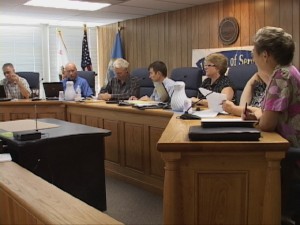 Director of ESTA, John Helm said that at a meeting of the ESTA board earlier this week the management consultants reported to the Board. In a meeting with employees, officials discussed the consultants' recommendations whicha re to come up with a common organization mission and get everyone of board with it.
Helm said the original Inyo-Mono Transit grew out of social services. Now, ESTA is more transit oriented. Drivers of the buses don't know how far to go in helping elderly and disabled passengers with their needs.
Helm said that maybe Health and Human Services can coordinate and step in with some of the services, relieving the bus drivers of these duties.
Head of the ESTA Board, Bishop City Councilman Jeff Griffiths said that many disabled, elderly or low income are dependent on the buses. He agrees with the need to settle on a clear policy for the level of customer service. He called the drivers very conscientious. Griffiths said there is a need to clearly define service levels. He said the board will start to do that at their June meeting.
Griffiths also said that communication among board, staff and employees needs improvement and that the board directed John Helm to come back with a plan.