Employees of the Eastern Sierra Transit Authority offered what the Transit Board called "important feedback" and "insight into the working environment of the organization." Sources close to the situation said that some workers have problems with the current director and his management decisions. The ESTA Board offered their support to Director John Helm.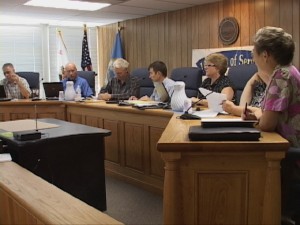 In a written statement, the transit board offered a brief report on their personnel evaluation of ESTA Director Helm. The statement says, "The ESTA Board of Directors has concluded its 2008 personnel evaluation of Executive Director John Helm. Mr. Helm has the full support and confidence of the Board of Directors.
The statement goes on to say that the two-year transition from Inyo-Mono Transit to Eastern Sierra Transit happened with a "dedicated, caring and professional team of drivers, as well as a knowledgeable, hard-working and efficient staff." The Board called this important in these hard financial times.
ESTA Board Chair Jeff Griffiths said that the Board will encourage more discussion with employees about their concerns at the next meeting of April 17th and then in an evening meeting April 20th. Griffiths said his goal is to "get everybody in the same room and talk in an open setting to resolve issues."
ESTA Vice Chair Skip Harvey said that the board voted to hire a management consultant to make recommendations on concerns of employees and communication issues. Harvey said Mono County will pay for this consultant. He added that he hopes employees will speak openly of their concerns at future meetings.
Officials declined to say more about employee concerns since they have so far only been discussed in closed session. Earlier, some sources said the transition to ESTA with Helm as director has been rocky with internal differences over management and operation of services.