– Press release from the Mono County Sheriff's Office
On the evening of Tuesday, July 16, 2013, at approximately 9:10pm, Mono County Sheriff's Deputies conducted a traffic stop northbound on Hwy 395 in Bridgeport.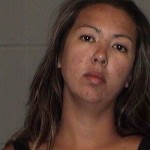 Amy Villastringham, age 29, of South Lake Tahoe, CA, and Dustin White, age 32, of Minden, NV, were stopped by deputies on northbound Hwy 395 in Bridgeport for an equipment violation.
As the vehicle was run for current license and registration information, Mono County Sheriff's Dispatch advised deputies that Ms. Villastringham was driving on a suspended license.
Mr. White returned with several possible felony warrants, one of which was for narcotics transportation. Both Ms. Villastringham and Mr. White were asked to exit the vehicle and if there was anything illegal in the vehicle. Ms. Villastringham stated she had marijuana in the car but that she possessed a medical marijuana card for it. Mr. White stated he had several drugs in a black back pack in the car.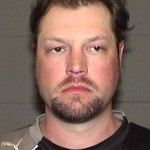 During a search of the vehicle the following narcotics were seized: 346 ecstasy pills; 8 grams of cocaine; 508 grams of marijuana; 221 grams of hash wax; and other narcotics paraphernalia.
Ms. Villastringham and Mr. White were arrested for violations including possession of narcotics and narcotics paraphernalia, transportation of narcotics, and possible narcotics for sale. They were transported to the Mono County Jail without incident and are currently in custody. All charges are pending with the Mono County District Attorney's Office.
As a result of the traffic stop, seized vehicle, and seized narcotics, on the morning of Friday, July 19, 2013, a search warrant was issued in South Lake Tahoe, CA.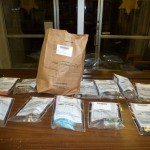 Mono County Sheriff's Deputies, with the assistance of South Lake Tahoe Police Department, South Lake Tahoe Regional Narcotics Enforcement Team, U.S. Immigration and Customs Enforcement (ICE), and the California Highway Patrol (CHP), served a search warrant at the residence of Ms. Villastringham at 1047 Williams St., South Lake Tahoe, CA. Additional narcotics and narcotic paraphernalia were found in the residence. Further charges against Ms. Villastringham are pending with the El Dorado County District Attorney's Office.
Written and prepared by: Jennifer Hansen, Public Information Officer