– Press release from the Town of Mammoth Lakes
Town Manager Marianna Marysheva-Martinez's Update: May 16, 2013:
To the Town Council, Town staff, media and Mammoth Lakes residents and businesses: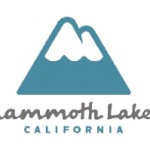 Below are highlights of noteworthy items from the past two weeks.
Town Council: During the 5:00pm portion of the meeting, discussion of the Fiscal Year 2013-14 baseline budget continued. The Town is still financially challenged, and this will not improve until new or additional revenues will start flowing in. In addition, it is very important to note that we are significantly under-funding our capital needs, including roads and buildings. Neither the Town nor the private sector have done an adequate job in this area. The physical results will continue to be visible. The solution, from staff's perspective, is to cut services to invest more in infrastructure, raise dedicated revenues for infrastructure, cut marketing and invest more in infrastructure, or a combination of all these
• A question on the nightly rentals of single family houses also was raised, as a potential future project for staff to research. There are no resources within the Town to undertake this project. (Only three planners are left in CED, and they handle both counter requests and project planning tasks.) If a study is necessary, a consultant would need to be hired. There are currently no funds to pay for such a consultant.
• During my presentation, I mentioned that in addition to a financial crisis that we are barely avoiding, there is now a human crisis. The Town's staff is simply burned out, overwhelmed by the workload that is the same as it was before the significant staffing cuts, and demoralized as a result. Town's management will be making a recommendation on how to manage this crisis, during the June 5th Town Council meeting.
• The Town Council approved two significant sets of documents: 1) personnel policies concerning parnternships, gifts & ticket distribution, and recruitment & selection; and 2) an $84,000 contract with Mono County to address the Town's "emergency" IT needs, including failing email and network servers.
• The Town Council also approved a resolution of intention that started the process to form a Tourism Improvement District. The district would generate nearly $5 million annually for enhanced marketing and tourism promotion, through MLT. The Town will not be receiving funds from the district, and will only collect and remit the assessments to MLT.
Other items:
– Town's IT services: As stated above, a contract with Mono County has been approved to address the Town's most immediate IT needs. The contract document has been finalized, and signed by the Town. The Town's management team had our first planning session (over phone) with the County IT team on May 16. We were told that it may take us 2-3 months to get our email and file connectivity issues addressed. (This is the most expeditious, given the steps involved in the process.) The County and the Town are now proceeding with negotiations of the ongoing IT services contract, and hope to have it in place before July 1, 2013.
• Finance Department staffing challenges: Our Finance Manager will be out on leave for some time. This has created a challenge for the remaining staff, impacting their workload and the timeliness of their deliverables. We are working diligently to get interim help, which we have advertised through numerous channels. (If you know of anyone with city accounting experience, please have them contact me as soon as possible.) In the meantime, the small Finance team is handling the challenge remarkably well, and with their chins up.
–  Trails End Park Opening Ceremony: On May 7, despite the drizzle, we held an opening ceremony of the Trails End Park. A lot of youngsters joined us for this exciting event. Good media coverage followed.
Have a great rest of the week and a wonderful weekend.
Marianna Marysheva-Martinez