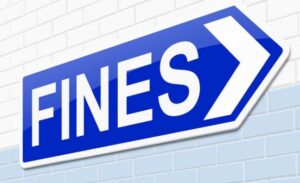 The Town of Mammoth Lakes isn't taking any chances with its position on the moderate tier of California's revised COVID-19 classification system. The Town's goal is to drop to the minimal tier with a broad range of business openings.
At last week's Town Council meeting, council members voted unanimously to adopt an urgency ordinance prohibiting violations of public health orders and allow "town staff to issue infraction citations or administrative fines for violations."
The ordinance applies to the range of issues addressed in the Health Order. Town Attorney Andy Morris stressed it isn't specifically a mask ordinance. But, it does come with a potential $1,000 fine.
Council discussion and staff report softened the blow of that fine, stressing that "enforcement will continue to be focused on education and voluntary compliance first." Businesses have been trained on how to ask patrons to wear masks. Working with the Mammoth Lakes Chamber of Commerce, the Emergency Operations Committee has provided masks for businesses to give to customers. Basically, there's no excuse.
"The issuance of a citation would be a last step in response to someone who directly refuses to use a face covering in a public space and is not willing to observe physical distancing from others," the staff report states.
To drop to minimal, Mono County "must remain in a tier for at least three weeks before moving forward. To move forward, a county must meet the next tier's criteria for two consecutive weeks."  The minimal tier's criteria for new cases is fewer than one a day and less than a two-percent positive test rate.
To get a look at Mono County's public health order go to: https://webapps.mono.ca.gov/coviddocs/Directives/Revised%20face%20covering%20order%20June%2029.pdf