She has high-powered government credentials and is no stranger to budget crises. Marianna Marysheva-Martinez will go to work next Wednesday as the Town of Mammoth's Interim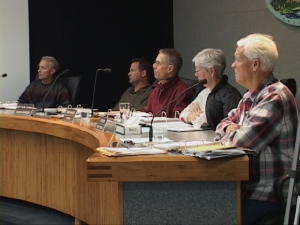 Town Manager.
Ms. Marysheva-Martinez's employment was announced out of closed session Wednesday. Her position with the Town will happen, pending the execution of her employment contract by Mayor Skip Harvey and review by the Town Attorney. She will take over the top spot at a time when the Town of Mammoth functions with far fewer employees and managers and far more potential debt.
A Google of Marysheva-Martinez reveals her Bay Area education at San Francisco State and Berkeley in Urban Studies and a Masters in Public Policy. Reports say that she and husband Enrique Martinez, Redlands City Manager, made news four years ago. According to The Press-Enterprise newspaper, Marianna Marysheva worked under Manager Martinez. The two married, according to the article, and kept their relationship a secret while they continued to work together, causing some controversy. There seems to be no controversy over Ms. Martinez's competency.
Ms. Marysheva-Martinez went on to work for the City of Oakland as the Budget Director and Assistant City Administrator during severe budget crises. News reports said that she focused on fiscal matters and as an advisor to Mayor Ron Dellums.

Oakland spokesmen described Marysheva-Martinez as "the hammer behind the throne."