The Mammoth Wildlife Management program has turned to the basic practicalities of the work.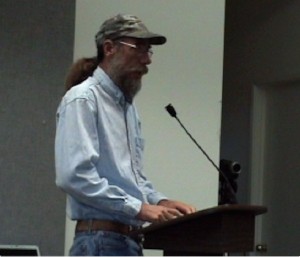 At the Mammoth Town Council meeting Wednesday night, the council approved a plan to give current wildlife contractor Steve Searles the ability to legally use firearms, to wear a badge, and to write tickets.
There have been issues with Searles ability to legally do his job since he and the Police Department parted ways three years ago. This new agreement creates a hybrid wildlife contractor /dog catcher position.
Lara Kirkner reports that the council approved moving the positions of wildlife officer and contract wildlife officer under the Animal Control ordinance for the town in order to allow Searles to carry a firearm, wear a badge, and issue citations. Searles will now be deputized and attend firearm training so that he can work with wildlife within town limits. His ability to handle animals, primarily bears, on Forest Service land remains in question.