Less money and threats of a State raid on property tax dollars impact the new fiscal year budget for the Town of Mammoth Lakes. The Town Council heard about it from their staff Wednesday night.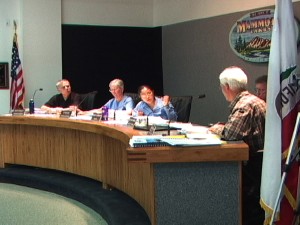 Deputy Town Manager Karen Johnston explained that next year's budget may put money toward projects rather than departments.
"We want to know what services are most important to the community and try to deliver them with the budget we have," she said.
The projected revenues in the new budget will stay flat according to Finance Director Brad Koehn, and will amount to a 9% drop from the current budget. Many of the numbers in the new budget are proposed to revert back to the numbers in the Town's lowest data on record.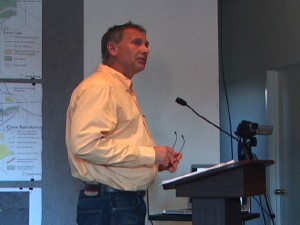 Another likely wrench that will be thrown into the mix could be the State's desire to borrow money from the Town's collected property taxes. Now that the majority of the Propositions in the May 19 election have failed, it is likely the State will act on this desire sooner rather than later. If allowed to borrow the eight percent of property taxes they are proposing, the impact to the Town of Mammoth Lakes would be $345,000.
"Because of the recession, we continue to have these surprises," stated Councilman John Eastman. He requested an analysis by Town staff of exactly where the Town's reserves stood 18 months ago and where they stand today in order to get a clear idea of how heavily Mammoth has been relying on its reserves in the past year.
On an up note, according to Koehn, April numbers seem to be trending in a positive direction. Skier visits were up, and the General Fund is in the black at around $1,000. Koehn could not say, however, if the deficits from March would be completely covered by April's positive numbers.
Public hearings on the new budget start June 3rd.