Where does most Mono County crime take place? Mammoth Lakes. But it's a long drive to take suspects to jail – an hour in good weather, longer in winter. So, when members of the Mono County Grand Jury toured the Mono County jail, they got the picture that the Bridgeport jail is too small for all the inmates.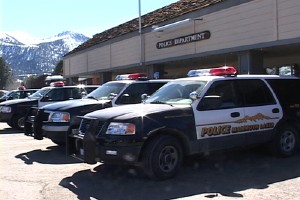 The Mono Grand Jury report, just out, recommends to future Juries to make sure that the concern over a new and/ or holding facility is discussed and addressed in any and all future development plans by either the Town of Mammoth or Mono County.
Grand Jurors met with officials from the County, Town and law enforcement on this issue. They learned about the big land exchange in Mammoth and plans for a new police department and other government facilities.
The big concern – how to pay for new public buildings.
The Jury report says "a majority of jail internees are from Mammoth Lakes, where currently there is no facility to house inmates for either short or long term stays. Often," says the report, "transporting a prisoner to Bridgeport takes a Mono County Sheriff off of County patrol to transfer the prisoner to Bridgeport."