Tony Barrett just kicked it up a notch. Talk among Mammoth Town Council candidates has reportedly focused on a kind of house cleaning, with the Town Manager at the top of the list.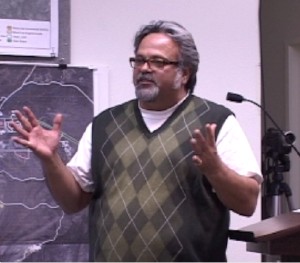 Asked about his views on this, candidate Barrett pointed us to his Facebook page and his challenge to the current Town Council. Barrett wrote, "If you truly care about our town's future, request the resignation of the town manager now, so we can begin the recruitment process and the next town council is not left months behind in getting this task done.
"To start this process," said Barrett, "we need the resignation of the town manager, so get on with it, town council, and request the town manager's resignation."
Barrett also believes the Finance Director needs to be dealt with in some way. The former councilman and current candidate said that he wants to see a town manager really engaged in the community. Barrett said that the same problems continue. "We need someone who accepts Town Council policy and takes direction from the Council, not from the town staff," said Barrett, who called the current set up "the tail wagging the dog."
Barrett added that the police chief is due to retire in the next term and that the town should conduct a nationwide search followed by establishment of a citizens police commission.
Thursday at the Town Clerk's office, three people had taken out candidacy papers – Matthew Lehman, John Eastman and Dawn Vereuck. Barrett and Rick Wood have publicly declared they will run.