Todd "Tree" Talamantes August 24, 1986 – June 12, 2016
Todd Anthony Talamantes, 29 of Bishop, CA, sadly passed away on Sunday June 12, 2016. He was born on August 24, 1986, in San Pedro, CA.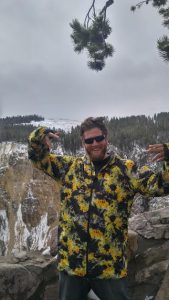 Todd was the dearly loved son of Marvin and Sunni Talamantes, brother to Aubrey and Austin Talamantes, and uncle to Joel Talamantes.
Todd spent the first eight years of his life on Catalina Island, then moved to the Eastern Sierra for the remainder of his life. He graduated from Mammoth High School and then became an appliance technician with the family business.
Todd will be remembered for his love of life, huge bear hugs, welcoming spirit, sense of humor, fun ways and happy smiles.
Todd is also survived by his grandparents, Tony and Darlene Talamantes, Bob and Ginger Raine. His uncles, Aaron Talamantes, Lee Ostrander, Buddy Raine, and Jeff Fischer. His aunts, Pam Ostrander and Christie Fischer. His cousins, Jason, Crystal, Jeffrey, Justin and Carissa Fischer, Anthony Talamantes, Donald Ostrander, Monica Stone, and Heather Hernandez.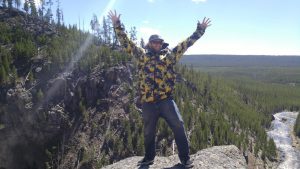 Todd had so many close and lifelong friends, we wish we could name you all, but please know how much Todd loved you and you are all included in our love and loss of Todd.
Todd will be greatly missed by his entire family and all of his friends.
"A PART OF US ALL WENT WITH YOU TODD, THE DAY GOD CALLED YOU HOME."
A private viewing service was held on June 17, 2016, at Luyben Dilday Mortuary, Long Beach.
A memorial service will be held at 2:00 pm on Saturday, July 9, 2016, at Church on Mountain, 348 South Landing Road, Crowley Lake, CA 93546 (760) 935-4272.
If you would like to share please call Pastor Kelly Larson at (760) 872-7188.
Please come share your memories and love for Todd.