PETS of the WEEK – March 1, 2012

REGIS is a sweet little Rat Terrier who was abandoned at the Bishop Veterinary Hospital. His ears are crinkled like crumpled paper. The vet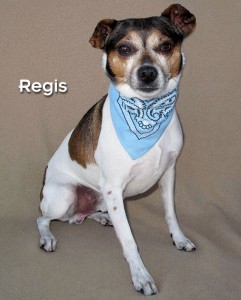 says it looks like they were frostbitten! This short-haired pooch had to have been awfully cold to get frostbitten ears. He is a small (11″ at the shoulder and weighs about 15 lbs) dog who deserves much better than he's had in his short life.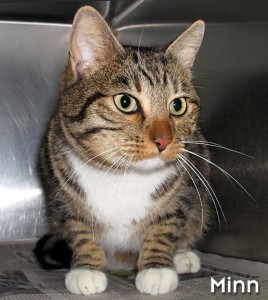 MINN is an affectionate and handsome Tabby Tuxedo cat. His owner went into an assisted living facility leaving his beloved cat behind. Minn is a darling kitty-boy with loads of charm and personality.
The Inyo County Animal Shelter has an amazing selection of adorable cats and lovable dogs. Please adopt one today. Visit in person on County Road in Big Pine or on-line at
www.ICAREforPets.org
. HOURS: Tuesday thru Friday, 10 am to 3 pm, Saturday and Sunday 11 am to 4 pm (closed Mondays). Phone 760-938-2715.
Photos by Lisa Schade of ICARE