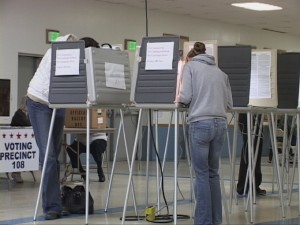 In both Inyo and Mono Counties, races for County Supervisor seats give voters a chance for continued or new representation.  Several candidates' forums are scheduled so you can meet and question those who seek office.
In Lone Pine, candidates for District 5 will appear and answer questions on Tuesday, May 8 at Statham Hall at 6pm.  Incumbent Supervisor Richard Cervantes and candidates Matt Kingsley and Jim Gentry received five questions in advance.  They will provide answers and the audience will also have a chance to question them during the forum.
Fourth District supervisor candidates will take part in a candidates' forum  Monday night at 6:30pm at the Owens Valley School Multi-Purpose Room.  The Civic Club is hosing this event.  In this forum, candidates will respond to five questions provided to them in advance and the public can also ask questions.
Candidates for Inyo's District 4 are Incumbent Marty Fortney, Nina Weisman, Chris Dangwillo and Mark Tillemans.
Next Monday, May 14 at 6pm in Suite Z at the Mammoth Town Offices, the Mammoth Lakes Chamber of Commerce presents a candidates' forum.  In Mono County, the candidates are: District 2 – Incumbent Hap Hazard and challenger Fred Stump; District 3 – Incumbent Vikki Bauer and challenger Tim Alpers;  District 4 – Tim Fesko, Bob Peters and Jan Huggans.