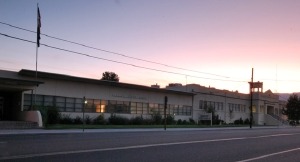 When former Bishop City Councilman Jeff Griffiths left to take a seat as an Inyo Supervisor, the rest of the Council faced filling the vacancy. It's up to the council members to appoint someone or let the issue go to a special election.
Bishop City Administrator Keith Caldwell said that the Council will discuss their preferences at the Study Session at 4pm on January 28th. Caldwell said they have a few options – appoint someone directly to the seat, call for applicants or go to special election. Caldwell said it is his feeling that the Council will choose some type of appointment.
Caldwell said at last Monday's Council meeting, City Attorney Peter Tracy talked to officials in a closed session about their options. Asked if one of the options were appointment of the next highest vote-getter in the November election, Keith Glidewell, the administrator said it is an option for the Council to chose any person.
Caldwell said, "If the City Council is looking for justification, Mr. Glidewell spent money, time and effort to get votes." Glidewell won 423 votes which left him behind the top three vote-getters.
But the Council can choose whomever they want. Caldwell pointed out that they could call for applications from any resident over the age of 18 who lives within the city limits.
Since there are now four city council members, if they are split in their preference for filling the Council vacancy, it would go to an election.
On a related note, Administrator Caldwell said that the Council does want to schedule a retreat in February but want to have five members on the Council when they do. He said they would talk about budget issues, the police department facility and mental health programs related to school safety and troubled students.
Council member Pat Gardner and Bishop Police representatives attended the January 15th School Security meeting and, as Administrator Caldwell said, want to set policies.