Press releases
The countdown to the 2016 Bishop Mule Days Celebration is underway! Tickets for this year's event go on sale Monday, February 1, 2016 on the Mule Days website at www.MuleDays.org or at the office on Main Street. Ticket packages abound this year and the entertainment promises to be amazing!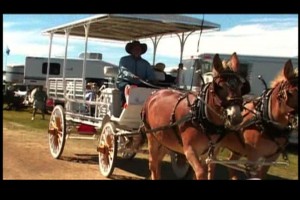 This year's featured entertainment events include the Opening Night Supper with Dave Stamey on Wednesday, May 25, 2016, and a "Back to Our Western Roots" concert on Thursday, May 26, 2016 featuring Michael Martin Murphey.
Dave Stamey, the 2015 Western Music Association Entertainer of the Year, will be promoting his new album, "Western Stories," as well as playing from all of his famous melodies. Baxter Black said of his friend, "It doesn't matter if you are a grade grower, feedlot cowboy, an electrician, car salesman, deputy sheriff, horse shoer, own a tire shop, ranch, or an English Major at Stanford, Davey will touch your heart – with laughter and reflection." Tickets for the Opening Night Super are $35.00.
In 2014, Michael Martin Murphey was named one of the Top 50 Best Country Western Singers of All Time, alongside of artists like Johnny Cash, Dolly Parton and Willie Nelson. Other critics credit him with working to preserve the heritage and beauty of the American West through his story-telling and beautiful lyrics. Tickets for this show are $40.00 for general admission and $60.00 for VIP Reserved Seats with a Meet and Greet prior to the show.
All other ticket packages go on sale on Monday, February 1st as well and those packages can be viewed on the website. Packages range from all access passes to the Mule Events and entertainment to individual tickets for various events. Ticket packages range in price but are guaranteed to provide people what they are looking for. Tickets are sure to go fast, so get yours now! Don't wait to buy at the door!
For more information, visit our website at www.MuleDays.org or call the office at (760) 872-4263.
###
Tickets for the upcoming production of the wildly popular musical "Chicago" will be going on sale Monday February 1. "Chicago" is being produced by Playhouse 395 which has delighted audiences with their many amazing shows such as "Oklahoma", "Hello Dolly", "The Sound of Music", "South Pacific" and many more." Theater patrons have been asking for years for Playhouse to produce "Chicago"……you asked for it, you got it!
"Chicago" will run the first three weekends in March with performances on Fridays, Saturdays and the first two Sundays, at the Bishop Union High School Theater. Ticket prices for all shows will be $16 for General Admission seats and $20 for Premium Reserved seating.
Ticket sales for "Chicago" will be handled by Brown Paper Tickets. They can be reached at  http://playhouse395bishop.brownpapertickets.com or 24/7 over the phone at 1-800-838-3006, ext. 1. Tickets can also be purchased locally in Bishop at two Playhouse partner locations.
The Bishop Chamber of Commerce at 690 North Main Street will be selling General Admission tickets only (no Premium Reserved Seats). The Chamber office is open Monday – Friday 10-5 and Saturday 10-4. Stop in and see what else is happening around Bishop.
Inyo Council for the Arts at 137 South Main Street. Playhouse volunteers will be selling "Chicago" tickets on Mondays, Wednesdays, and Fridays from 11-2. They will be selling both General Admission and Premium Reserved Seats. While you are there check out the current Arts Council exhibit focused on fishing.
Please note that on the day of performances, all advanced ticket sales for that day's performance will close three hours before showtime, except at the theater box office where tickets can always be purchased starting one hour before the start of the show, unless it is sold out.
For those desiring a wheelchair spot please call the Playhouse 395 number below.
For any questions about local ticket sales please call Playhouse 395 at 760-920-9100 or visit the Playhouse website at www.playhouse395.com.