Officials with Yosemite National Park report that 2009 was the busiest season since 1996.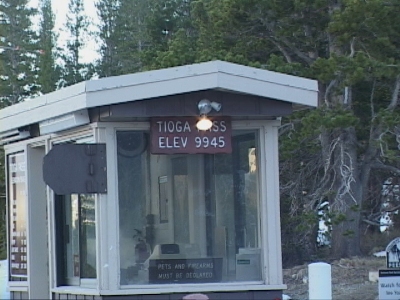 Kari Cobb with National Park Service reports that 3,866,970 visitors came to Yosemite in 2009, the highest level of visitation in the park since 1996.
Cobb says that Yosemite first hit the million mark in 1954, and then peaked in 1996 with 4,190,577 visitors before starting a downward trend through 2006. For the past few years visitation has once again been on the rise. Cobb says that the recent increase in visitation may be in part due to the bad economy as more people stay close to home rather for their vacations. Free admission on three selected weekends each summer might play a role as might a recent Ken Burns documentary.
This trend can also be seen in the numbers for visitors that travel over Tioga Pass. With 277,000 visitors entering the park through Tioga Pass, 2009 was up over 100,000 visitors over 2008. The length of the season for Tuolumne Meadows and Tioga pass may play a role in the numbers, but 2009 was the highest year for travel since 1996, when 222,000 people entered the park through this popular and scenic highway.