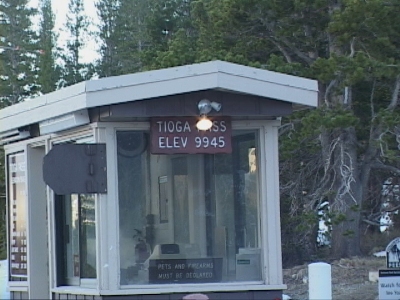 Despite the heavy snowfall this winter, Highway 120 over Tioga Pass had been fully plowed out by Memorial Day, but cold weather and avalanche concerns kept the gates shut for an additional week.
Cool weather and new snow in recent weeks worked against crews trying to clear Olmstead point of avalanche danger. Scott Gediman with Yosemite National Park reports that crews blasted the snow above the road this week. It appears to have worked as the road is set to open at 8:00 am Saturday.
The store and gas station will not be open yet. There have also been issues with electricity in Tuolumne Meadows this year, so other services will be limited. The plan is to have vault toilets available at the Lembert Dome parking lot for those that make the drive over the pass this weekend.