Tioga Pass is currently closed, but officials with Yosemite National Park expect the road to re-open this season.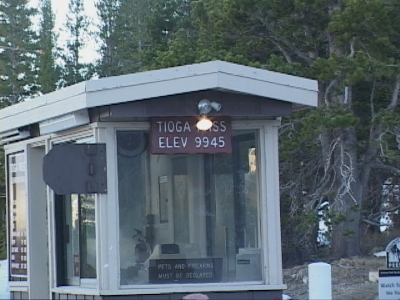 This wet fall storm has pasted the Eastern Sierra with a fresh mantel of early season snow, but snow levels have been high – above 9000 feet. At 9900 feet, Tioga Pass has received enough snow to shut the road down for now, but park officials say that crews are at work to clear the road.
Officials are not certain when the road will open, possibly as early as Thursday, but it is clear that this important connection to the west side of the Sierra will likely not be closed for the season quite yet.
The other high pass that connects the eastside to the west, Sonora, is also expected to re-open. Susan Lent with Caltrans reports that Highway 108 over Sonora Pass could re-open as early as Thursday. There is more work to be done, including a tree down over the road, but Lent says crews should have the pass cleared by Friday.