After being closed for several weeks due to snow and ice, Tioga Pass is now officially closed for the winter season. Sonora Pass is closed but not officially for the season.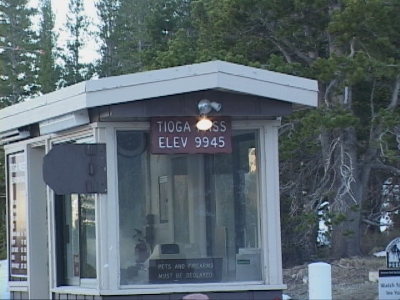 In recent years, park staff has allowed Tioga to re-open after fall dustings melt off. This year the park crews plowed Tioga Pass after the large wet storm in October. Often the road remains in limbo for a few days after a storm, as park staff decide if the road is worth the effort to re-open.
With the unexpectedly wet storm over the weekend, park officials have now stated that Tioga Pass is officially closed for the season, not to be re-opened until conditions allow in the spring.
Highway 108 over Sonora Pass, another high altitude connection between east and west is also currently closed, but Caltrans officials have not officially closed the road for the winter season. Whether 108 does re-open this year depends on the weather.