With the arrival of the first winter storm of the season, the Tioga Road in Yosemite National Park was scheduled to shut down Thursday night at 7:00 p.m.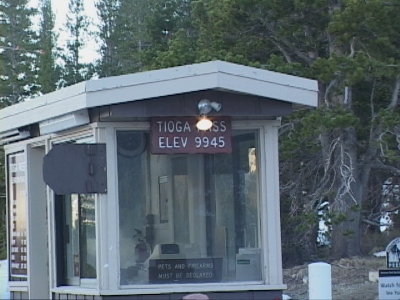 Snow levels were expected to start high and then drop as this series of storms makes its way across the Sierra. At over 9900 feet in elevation and a longer stretch of high altitude driving then other Sierra passes, this important road to the west side of the Sierra often shuts down early and opens late.
National Park officials report that once the storm passes, staff will reassess whether or not to re-open highway 120 over Tioga Pass this fall, or to let the road remain silent until spring.
If the road does shut down for the winter, it would be the third time since 1980 that Tioga pass has been closed in October. The road closed on Halloween 2003, and closed on October 17th of 2004.