The sad stories of abandoned pets picked up by the Inyo County Animal Shelter has turned into more smiles in recent years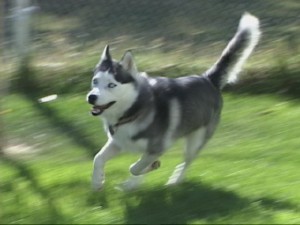 thanks to the group called ICARE, Inyo County Animal Resource and Education. Now is your chance to help them.
The 14th annual fundraising dinner for ICARE will unfold Saturday, April 17th at the Tri-County Fairgrounds in Bishop. It starts at 6pm.
Just to get an idea of what the group has done, check out these statistics. ICARE's Spay/Neuter Program has reduced euthanized pets at the Inyo County Animal Shelter by 92%. From 970 pet deaths in 1996 down to 80 in 2009.
ICARE helps to pay for spay/neuter surgeries for over 800 cats and dogs each year at a cost of $35,000. Proceeds from the annual fundraiser help to fund this program.
The fundraiser includes a steak or vegetarian dinner catered by Whiskey Creek which is sponsored by Union Bank. The evening includes a live auction, a silent auction and a raffle for a dog-design quilt. Dinner tickets cost $15 for adults and $10for children under 12. You can buy them at Spellbinder Books and Radio Shack in Bishop and at the Booky Joint in Mammoth Lakes.