A donation of blood at a community blood drive really does touch lives right here in the Eastern Sierra. As the Mammoth Lakes Blood Drive gets underway, we talked to Dennis Domaille of Mammoth about how local blood donations saved his life after he suffered major burns in an accidental fire at his Tioga Mart in Lee Vining.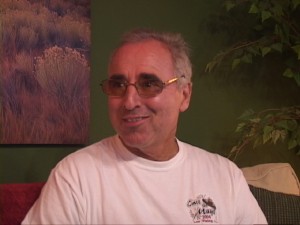 Dennis said that it brought a tear to his eyes when he heard of the major blood donations made specifically for him when he was hospitalized. He called it a true gift of life.
The Mammoth Blood Drive runs Tuesday through Thursday at Mammoth Lakes Fire Station #1 on Main St. from 10am to 6pm Tuesday and Wednesday and 9am to 2pm Thursday. Call Darlene for an appointment at 937-9911.
The Blood Drive is sponsored by the Mammoth Lakes hospital Auxiliary. Those who donate will receive a free taco dinner at the Whoa Nelly Deli, compliments of Dennis Domaille.