Press release
With the curtain opening on March 10 for the Playhouse 395 production of Mary Poppins now's the time to get your tickets because they're going quickly and you don't want to miss the fun!
As the cast and crew work seven days a week to put on a "practically perfect in every way" show, Mary Poppins promises to be one of the biggest plays Playhouse 395 has brought to the Eastern Sierra.
For all the information about the Mary Poppins cast, crew and show, check out our playbill by clicking here: Mary Poppins Playbill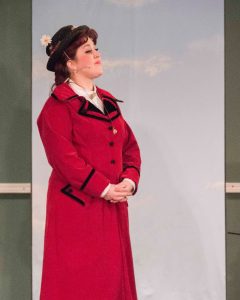 Get your tickets now online or by phone. Visit Brown Paper Tickets athttp://www.brownpapertickets.com/event/2810206 or call 1-800-838-3006.
Tickets can also be purchased in-person in Bishop at two Playhouse 395 partner locations:
Inyo Council for the Arts at 137 South Main Street; Mondays, Wednesdays and Fridays only from

11am to 2pm

; Premium Reserved seats and General Admission
Bishop Chamber of Commerce at 690 North Main Street; seven days a week during business hours; General Admission tickets only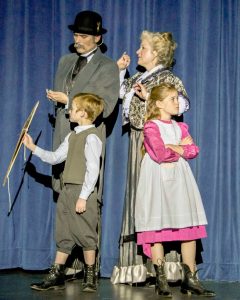 And for the latest Playhouse 395 info be sure to visit our new website atPlayhouse395.com, and Facebook page at Facebook.com/playhouse395.