PETS of the WEEK – September 30, 2010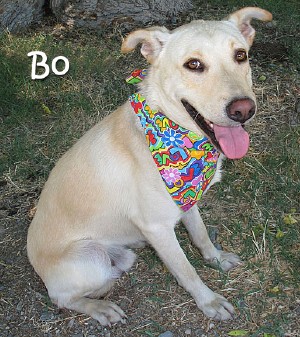 BO aka BOCEPHUS is a tenderhearted 11-month old Yellow Lab mix. He is the kind of dog that, once you bring him home, you'll thank your lucky stars for over and over again. Bo is eager to please and has a heart of pure gold.
BLINKY is a charming silver tabby in search of some fun and a real life outside of his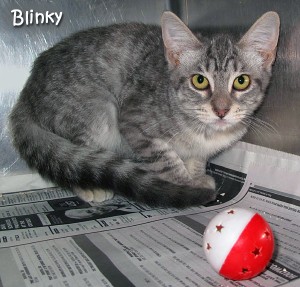 Shelter cage. Come take him away and make his kitty dreams come true. He is just one of the many cuddly kittens waiting for kindhearted adopters.
The Inyo County Animal Shelter has an amazing selection of adorable cats and lovable dogs. Please adopt one today. Visit in person on County Road in Big Pine or on-line at www.ICAREforPets.org. HOURS: Tuesday thru Friday, 10 am to 3 pm, Saturday and Sunday 11 am to 4 pm (closed Mondays). Phone 760-938-2715. Photos by Lisa Schade of ICARE