Press release
A note from the MLFD Chief…
Given the significant snowfall we've had this past month, the Mammoth Lakes Fire Protection District is asking for your help, and raising your awareness for some weather related challenges.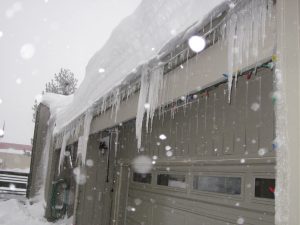 First, the weather should break for at least the first part of February based on current forecasts, and we are asking for your help in digging out some fire hydrants. We have been bringing in CalFire hand crews after each of the major storms this month in an attempt to keep about 105 key hydrants dug out. There are over 700 in the Town, but given the frequency and amount of snowfall we are struggling to keep and maintain only about 70.
The Fire Chief is requesting your help to dig out, and keep open this winter, a hydrant closest to your house. To support this community effort, on January 28-29, the Fire Chief will be driving around Mammoth with some hot coffee, hot chocolate, and warm soups (firehouse gnocchi, pozole) for any hearty souls he finds digging out hydrants. The Westin is teaming up with the Chief to continue their ongoing voluntary hydrant work around Town, and have graciously offered to provide the warm beverages and urns for the Chief to distribute.
Second, but more important, is your personal safety. It's been a few years since Mammoth Lakes has experienced a real winter, and we want to provide some "heads-up" reminders:
Intersection visibility; assume no one can see you, proceed slowly
Use sidewalks when available, have a bail-out plan if a car starts to slide toward you
Driving with chains – slow down (maximum speed limit throughout town is 25 mph when chain control conditions are in effect)
Clean windshields/windows and clear snow from top of vehicle
Clear stairs and walkways of snow/ice – avoid falling injuries
Keep emergency egress bedroom windows clear of snow; our first floors have essentially become basements beneath the snow
Carefully reduce roof loads (especially if doors are snug, cracks in sheetrock, bowing timbers, etc.)
Make sure vents are clear of snow to maintain ventilation
Cornice/Ice/Shedding roofs; there are deadly loads out there – keep your head up!
Be careful when removing snow and ice around your propane tanks; lines can be sheared
Kids playing in the snow – from sledding into traffic to playing beneath cornices; help them make better decisions
Avalanches in town and in the backcountry – the danger is high near and far – keep your head up!
So, Keep-Your-Head-Up, adopt a hydrant, and I'll do my best to supply some warm gratitude!