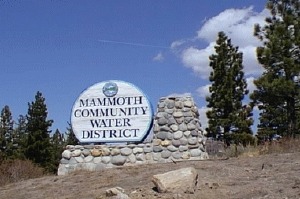 At the end of this month, water officials calculate the so-called "water year." This year promises to add up to one of the lowest snowpacks on record. The Department of Water and Power recently re-measured snow up in the hills, and Mammoth Community Water District's Manager talked about the consequences in front of the Mammoth Town Council.
First, DWP. Their measurements at Mammoth Pass show 16.6 inches of water content. That is at least 10 inches higher than the driest year on record in 1976-77 but way below all other years. DWP's snow pillow measurements show Mammoth Pass at 42% of normal to date. Rock Creek, 34%. South Lake, 50%. Big Pine Creek, 24% of normal to date and Cottonwood Lakes at 45%.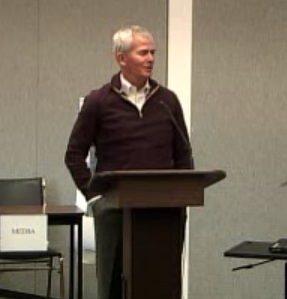 Mammoth Community Water District General Manager Pat Hayes talked to the Town Council about water at their last meeting. He called it "not a particularly good year." He said if Mammoth had to rely only on surface water, things would be drastic. Hayes said Mammoth will rely heavily on groundwater wells this year although the groundwater is not charging rapidly with low run-off.
As a result, the district has maintained Level 1 Water Restrictions which call for a 10% reduction in water use. The restrictions limit customers to specific days and times and other water saving practices. Check out the District website for more.
Mr. Hayes also said that the District offers rebates on water saving toilets, shower heads and washing machines. But the big focus is summer irrigation water use. Hayes said the District has focused on top water users and improving their habits. Some failed to follow water restrictions. Others suffered serious water leaks.
The Town of Mammoth is one of the offenders, particularly on grass strips on Main Street and Old Mammoth Road. He said the Town is using five times their water allocation even after efforts by the staff. Hayes advised getting rid of the grass landscaping. He assured the Town Council that he was not "picking on them." He said there are 39 others with problem uses. Saving the water, he said, would also save a lot of money.
As the summer goes on, the Water Board might bring on higher levels of water restrictions, Hayes said, depending on the groundwater wells and the amount of consumption in town.