This afternoon (Friday) at about 1pm, three vehicles collided south of Lone Pine in an area called Lone Willow Dip by the Owens Dry Lake.  The California Highway Patrol had some information.  Officer Dennis Cleland said that a limousine and two pick-up trucks were involved.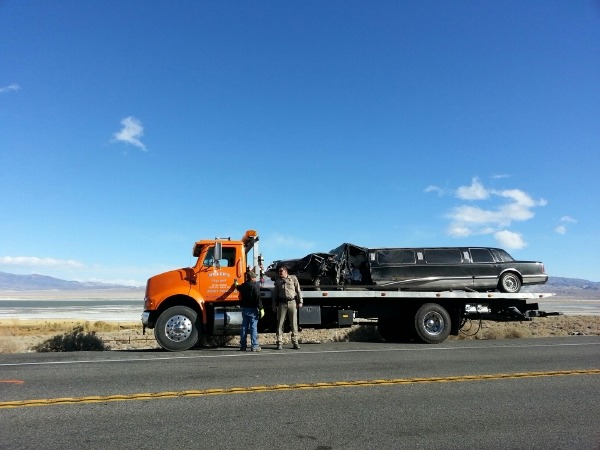 Cleland reported that the driver of the limo was at fault and had hit a pick-up head on.  The other pick-up side-swiped one of the wrecked vehicles, he said.
Officer Cleland said there were multiple injuries and that parties in the limousine were not wearing seat belts.  He said this led to major injuries. The officer said that eight victims were transported to Southern Inyo Hospital – 4 with major injuries, 1 with moderate injuries and the rest with minor injuries.  Some were expected to be transported to other medical facilities. The accident remains under investigation by the CHP.