From the beginning, some 25 years ago, the Inyo Water Commission membership was viewed as more friendly to DWP than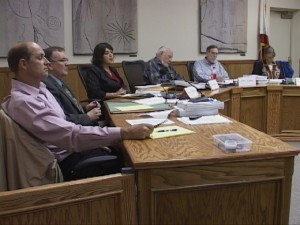 to Inyo County. Many ranchers and DWP lessees sat on the commission, designed to make recommendations on key water issues. Members of the public now once more wonder about the make-up of the commission as three seats open up.
The seats of Commissioners Paul Lamos and Jennifer Roeser have expired and they have declined to continue to sit on the Commission. A third member, Commissioner Rex Allen has submitted his resignation because of plans to move from the area.
Board Clerk Pat Gunsolley said she had earlier run an ad for applications in the local paper in December but received no responses. News of the vacancies was not widely know until recently. Gunsolley said recruitment was put on hold when no applications came in.
Gunsolley said that usually the department heads ask for recruitment to commissions. Water Director Bob Harrington was not immediately available for comment. Gunsolley did confirm that Daniel Pritchett, an outspoken member of the California Native Plant Society, did submit a request for appointment in late April.
The Water Commission has generally made no waves or pressed issues involving DWP's violations of the Long Term Water Agreement. For now, membership remains up in the air with only two confirmed members – Teri Cawelti and Matt Kemp.