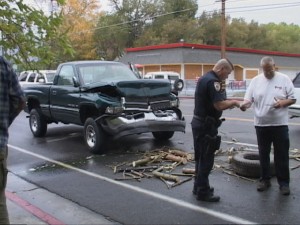 In the rainy afternoon in Bishop, a three car pile-up brought police, ambulance and fire units to the intersection of Yaney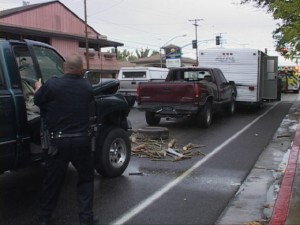 and Main St.
On scene, speculation was that a pick-up pulling a travel trailer stopped for a red light or some other reason at the intersection and the maroon truck behind him didn't see the stop and slammed into the back of the trailer.
The next vehicle in line, a green Dodge, slammed into the other pick-up. Piece of wood littered the street. Air bags had deployed and some in the vehicles were headed to Northern Inyo Hospital.