A local Fish and Game Warden out of Mono County went the extra mile to catch three poachers in Yosemite National Park. Game Wardens and National Park Service Rangers have arrested three Southern California residents for allegedly poaching trophy deer in Yosemite.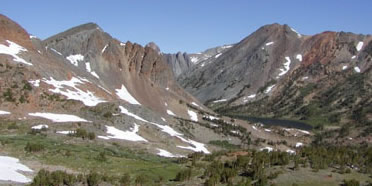 Kari Cobb with Yosemite National Park reports that Chad Gierlich, Chris Gierlich, and Kyle Narasky, have been arrested for killing six deer in the park over the past several years. The three men are believed to have killed these deer near Summit Lake, which is near Virginia Peak on the east side of the park.
Cobb says that the extensive investigation turned up a complex, concerted effort by these individuals to illegally hunt within the park and kill trophy size bucks. While serving search warrants, officers seized bows and arrows, GIS devices, mounted kills, and other items that led to charges being filed, according to Cobb.
Fish and Game Warden Patrick Foy says that evidence suggests that these three men had entered the area at night, staying days at a time, while using their skills to harvest and target large bucks.
With a healthy deer population in the area Foy describes the animals killed as massive, adding that bucks were killed during the summer and still had velvet on their antlers.
Foy says that this case came down to game warden tenacity. He explained that Fish and Game Warden Chad Eliot, based out of Mono County, backpacked into the area multiple times, laying on his belly for seven days and seven nights, until he caught up with the alleged poachers.
Steve Shackleton, the Chief Ranger for Yosemite calls this case, the most egregious case of illegal hunting we have uncovered here in Yosemite National Park. He adds, Wildlife in Yosemite is as important as Half Dome or Yosemite Falls, and says that Park staff will continue to aggressively investigate and prosecute, poachers in Yosemite National Park.
The three were charged with illegal hunting and are scheduled to appear in Federal Court in the next few weeks. Additional charges may be filed with the Mono County District Attorneys Office.