A man wanted by the Mammoth Police has been arrested in Palm Desert.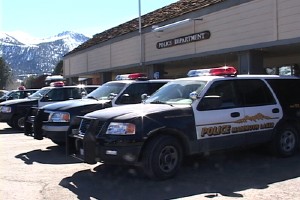 Earlier this week, Mammoth Police had put out the word that they were seeking information on 50-year-old Mammoth Resident Todd Underwood, a suspect in a number of thefts from Snowcreek Athletic Club and the Tallus Resort.
Underwood was suspected of removing items from the clubs sport shop, spa, and lost and found. Police say that Underwood is also the suspect in a theft of numerous items from a corporate storage unit at Tallus, where he worked.
After serving two search warrants at Underwoods residence, Police say that they recovered many of the items missing from Snowcreek and Tallus.
Police said that Underwood slipped out the back door at Snowcreek to avoid MLPD officers on January 13. A warrant was issued for his arrest.
Mammoth Police Detective Doug Hornbeck reports that Underwood was picked up on that warrant in Palm Desert and made bail, set at $20,000. Underwood is now legally free, but is set to appear in court in Mono County.