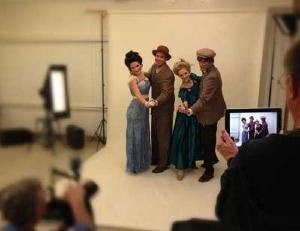 PLAYHOUSE 395 CHANGING BOX OFFICE LOCATION
Playhouse 395 is moving its Box Office to the Inyo Council for the Arts, beginning January 9. Office hours will remain Wednesdays and Thursdays, 11:00 am to 3:00 pm and the telephone will be answered daily at 760.920.9100. People wanting to purchase tickets for LIVE!, Playhouse's upcoming COMEDY NIGHT fundraiser may buy on-line at no additional cost or come to the new location during office hours.
"This is a great opportunity for Playhouse 395 and the Inyo Council for the Arts to demonstrate collaboration for the benefit of the entire arts community," said Playhouse 395 Board President Karen Keehn. "We're really excited to be working with Lynn and the entire Inyo Arts Council organization.
The Inyo Council for the Arts gallery is open Tuesdays through Fridays, 9:00 am to 7:00 pm. The gallery and office will closed Mondays and weekends. It is located at 137 S. Main, Bishop.
For more information about Playhouse 395 upcoming shows or to buy tickets on-line, go to www.playhouse395.com or call 769.920.9100.
SIERRA CLASSIC THEATRE PRODUCTION IN MAMMOTH LAKES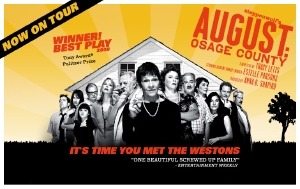 SCT Set to Audition for "August: Osage County"
Hear ye! Hear ye!
"August: Osage County" is a Pulitzer Prize winning play which also was awarded five Tonys on Broadway including "Best Play."
This Sierra Classic Theatre production will be directed by Allison McDonell Page with Chuck Scatolini as assistant director.
Performances will be the last two weeks in March.
Auditions are scheduled from 5:30-8 pm on Wednesday, Jan. 9 and Thursday, Jan. 10 in The Library at The Edison Theater.
All interested actors and stage production candidates are welcome to join in the fun.
There are 13 characters with varius age-ranges available.
"August: Osage County" will make you laugh. It will make you cry. It will make you wonder…
For more information please call:
Allison McDonell Page
Cell: 323.646.5055
or please email: [email protected].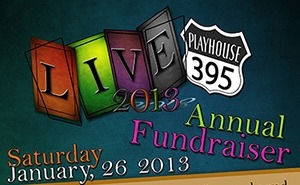 HEADLINE COMEDIAN BOOKED FOR PLAYHOUSE 395 FUNDRAISER IN BISHOP
Do you like comedy but dread the long drive to LA or Vegas to see a great comedian? Well, get ready for an evening of laughs here in Bishop, CA.
Playhouse 395 has plans to make you smile and laugh the winter night away. On Saturday, January 26th headline comedian Dennis Regan will be the featured act at our annual fundraiser.
Dennis Regan is one of America's favorite comedians! He is one of the elite, few comics who have had multiple appearances on both the Tonight Show with Jay Leno and the Late Show with David Letterman. He has also been on Showtime and Comedy Central. Dennis has toured nationally for many years and has headlined large venues and most of the major comedy clubs in the country. He has also worked as a television writer on the CBS sitcom The King of Queens.
Tickets are on sale now for this fun filled evening through our website and make great gifts for bosses, employees, spouses, your favorite fireman or law enforcement officer or any one on your Christmas List. Keep in mind that this is an adult only event. No one under 18 will be admitted and ID's will be checked at the door. See our event poster for additional information.