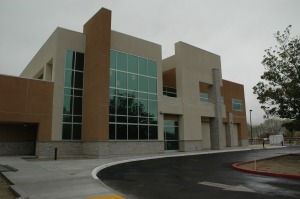 A couple from Independence knew it was time for their baby to arrive. They got in the car and headed to Northern Inyo Hospital, but the baby decided not to wait.
The couple reached Big Pine, and it was time to call an ambulance. The Dad-to-be called 9-1-1. Bishop Police dispatched Symons Ambulance and Big Pine Fire. That baby was not in the mood to wait at all. The birth took place en route to the hospital. According to Bishop Police, the Symons Ambulance crew delivered the baby with Mom's and infant's help.
The California Highway Patrol was on scene before the ambulance arrived, and according to Bishop Police, the CHP and Inyo County Sheriff gave the ambulance and new parents an escort to Bishop.
Bishop Police cleared traffic at Main and Line Streets and the ambulance continued, Code 3, to Northern Inyo Hospital. All the hard work was done by then.
For that new born, quite the auspicious beginning with red lights, sirens and a police escort.