Stellar weather and the desire to fish drew thousands of southland anglers to the Eastern over the week-end. Workers at the Crowley Lake Fish Camp said the crowds were big and things were very busy.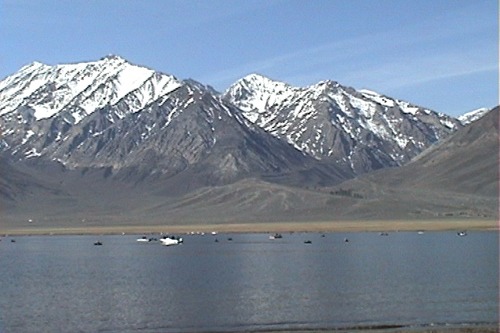 Reports said that anglers caught lots of 2 1/2 to 3 pound trout. Shore fishing at Crowley was reportedly not so good as lake fishing.
One Canoga Park man, James Wurster, was happy one way or the other. He caught the biggest fish at Crowley – a 4 pound 15 ounce rainbow trout.
So, what was the hot bait of the week-end? The fish were going for powerbait, especially "gulp dough."
Other lakes reported a flurry of catches throughout opening week-end.