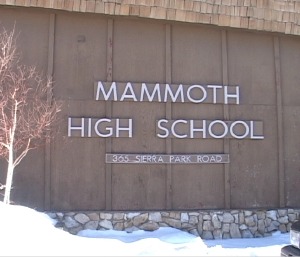 The MHS Ski and Snowboard Teams will be hosting the first of two South 2 CNISSF Qualifier race series this Thursday and Friday 1/26 & 1/27.
Attached, please find our tentative race schedules.  It will be full days of racing for our student athletes who will compete in four races (8 runs) in just two days.
The Huskies will be competing against Bishop and RIM High Schools to vie for positions for the 2023 CIF/CNISSF Championships held this year at Northstar, CA, the first full week of March.
This is the 83rd season of CIF ski racing which began with our own Dave McCoy on McGee Mountain.
Last season the MHS Huskies dominated the ski racing championships by over 132 points and took third in the combined skiing and snowboarding overall standings where over 400 high school student athletes participated in the event here at Mammoth Mountain.
Good luck this season to all our local teams and athletes.
Go Huskies!
Races start at 10:00am on Thursday and Friday and continue throughout those days.