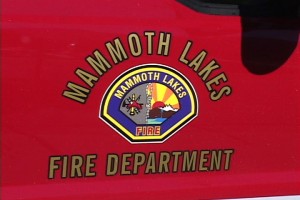 In Mammoth Lakes, those interested in part-time volunteer firefighting still have time to sign up for the 2014 Fire Academy. If you missed one of the orientation meetings, stop by the Fire Station on Main Street and speak to the on-duty Captain or call 934-2300.
Volunteers go through six months of Academy trainings in Mammoth every Tuesday and Thursday evenings. After the six-month Academy, volunteers can respond to calls as probationary firefighters. Training includes firefighting, vehicle extrication, rescue, basic EMS and more.
Fire officials say the benefits include pay for calls and training, firefighter and EMS certifications, training and experience, safety equipment from the Fire Department, social events, life insurance and other benefits plus a chance to help people and the community.
Officials point out that volunteer firefighting is not for everyone. You must be physically able to do the job which includes pulling heavy hoses, raising and climbing ladders and working in adverse conditions while wearing over 50 pounds of gear. In short, you must be physically fit, and there is a physical ability test.
Requirements say you must be at least 18 years old, have a good driving record, be eligible to work in the USA, have a one-year residency established in Mammoth Lakes, pass a background check and motor vehicle check with no felonies on your record, you must not use tobacco and not have a beard.
Once the Academy work is finished, firefighters are expected to respond to at least 20% of the alarms and attend at least 50% of the trainings. Officials say that the job of a firefighter is often strenuous and can be very dangerous, especially during severe weather. But, they are quick to also say working with the Mammoth Lakes Fire Department team is a lot of fun and very rewarding.
Physical ability tests and oral interviews take place in December. The Fire Academy starts January 16th. Again, the number to call is 934-2300 or stop by the Fire Station on Main Street.