The winter weather in the Eastern Sierra continues again today and is expected to last into the weekend before a break to dig out.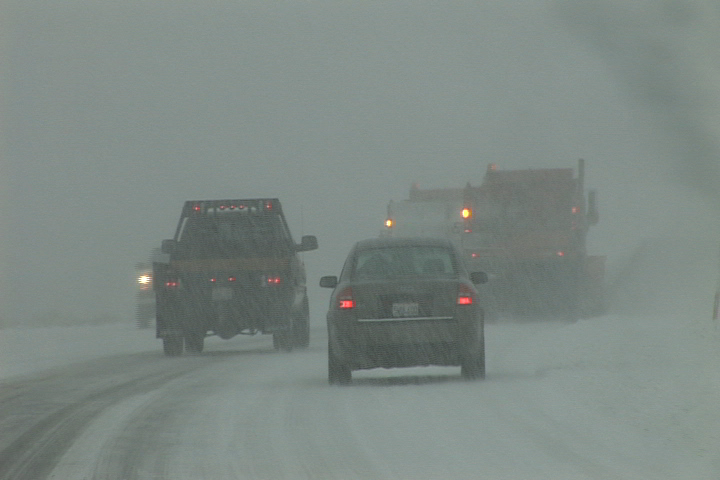 The weekday storms have led to avalanche warnings, off and on highway closures, a closed airport, and numerous traffic accidents.
At about 10:00 pm Wednesday night, the Mono Sheriffs Department issued a warning to residents who live in avalanche prone areas via the code red, reverse 911 system. With the high rates of snow and the wind to load the slopes, the Eastern Sierra Avalanche Center has listed the avalanche danger as high. Code red warnings were issued to the Twin Lakes area near Bridgeport, June Lake, Long Valley, and Swall Meadows. So far there have been no reports of a major avalanche or any evacuations.
The Mammoth-Yosemite Airport shut down again due to snow for the second day in a row. For transit, the Mammoth Express and the Crest Service to Reno were cancelled. In the Town of Mammoth, the ski area buses were running today, as were the trolleys. Trolley service had shut down Wednesday night, but Stuart Brown reports that town crews have been doing great with the plowing and the trolleys were scheduled to run Thursday night.
With snow falling on the floor of the Owens Valley, driving conditions were tough for the entire region. 395 shut down on Wednesday between Mammoth and Bridgeport, but had re-opened and continued to be passable at last word. Highway 168 over Westguard Pass remained closed. Highway Patrol officers and tow trucks remained busy, responding to numerous traffic accidents, spinouts, and stuck vehicles and big rigs.
The brunt of the weather is expected to continue into Friday, and taper off into Saturday, with a real break possible on Sunday, according to forecaster Dennis Mattinson. Then next week, Mattinson says that there is a possibility of a return to wet weather. If more wet weather does arrive next week, Mattinson expects the storms to be warmer and milder than this current round.
Snowfall totals for this current series of storms look like they will come in lower than earlier estimates of eight to twelve feet. Mattinson says that early on, it appeared the storm was aimed straight for Mammoth, but that the bulls eye, ended up targeted on southern California and Baja. Even so, Mattinson expects that by the time these storms wrap up, there may be six to eight feet of new snow in the Sierra. Still pretty good for five days, he said.