The Eastern Sierra Fishing Guide for 2021 is out!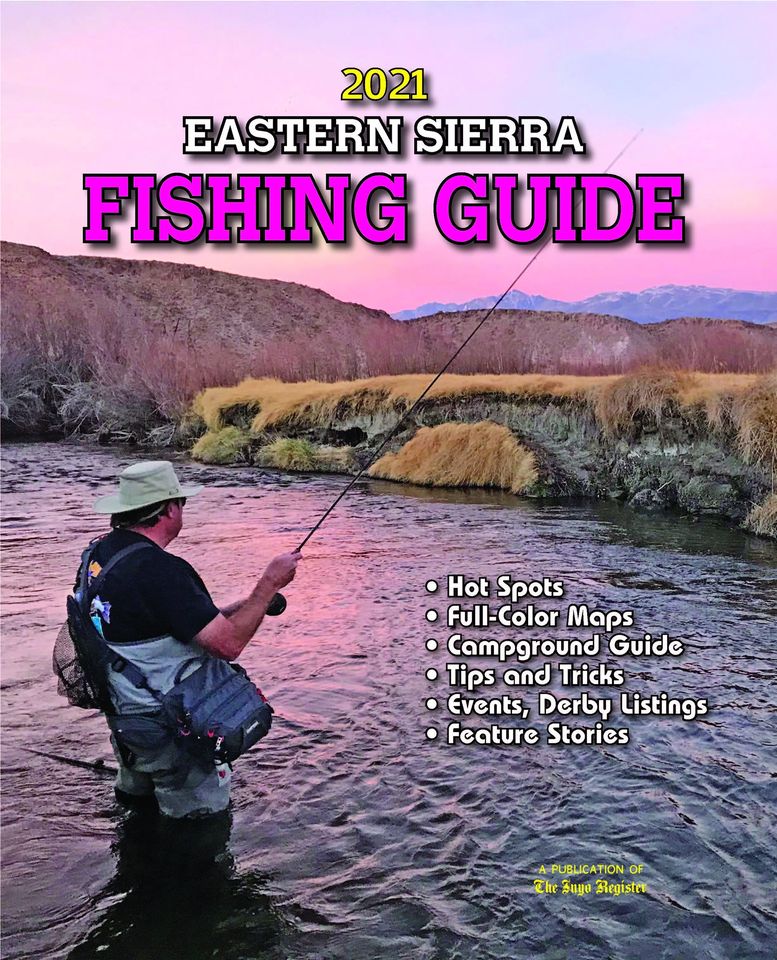 One of the best local fishing publications, The Eastern Sierra Fishing Guide 2021, is now available. You can find it at almost any sporting goods shops, chambers of commerce, visitors centers, and many small retail food stores and restaurants.
The Eastern Sierra Fishing Guide gives common sense tips on local fishing and where visitors can find camping facilities and amenities.
If you are a local resident and you have family and friends coming up to go camping and fishing, either grab one of these fishing guides for them or tell them where to get one. That one simple thing can save you a lot of time and explaining about fishing all along the Eastern Sierra. Cut them loose and let them explore on their own. Your time is valuable!
Sierra Wave Radio broadcasts fishing reports throughout the day as well updates on fishing activity reports from around the area from our own KSRW Morning Show host Bill  Snyder and local fishing guides. Be sure to listen in on the radio to Alt-92.5 FM or visit us online and click the large red live-streaming button on our website, www.SierraWave.net.