Caltrans press release
The California Department of Transportation (Caltrans) District 9 is pleased to announce the promotion of Ms. Terry Erlwein to the position of Deputy District Director of Maintenance and Operations effective November 20, 2017.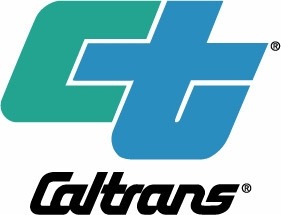 Ms. Erlwein obtained her Civil Engineering degree from the University of Alaska Anchorage in 1997. While in college she worked as a student intern construction inspector for the Alaska Department of Transportation. After graduating from college she moved to California and worked as a geophysical testing engineer for Halliburton Energy Services. During that time she planned, supervised and conducted field explorations for gas, oil and geothermal water wells and performed open hole logging and coring operations.
Ms. Erlwein began her Caltrans career in 1998 in District 9. Over the course of her Caltrans career she has worked in numerous capacities including Design Engineer, construction inspector, District Office Engineer, permit writer, and most recently as the District Operations Engineer. In addition to her various positions she also has taken on numerous special assignments, including a special assignment at Headquarters where she authored the State's Manual on Setting Speed Limits and has served on several value analysis studies at the Regional and Statewide levels, the most current being the Cost Estimating Improvement Initiative.
She was instrumental in spearheading the design and obtaining approval for the innovative lane reduction project recently built in Bridgeport CA.  This project was a collaborative effort between Caltrans and Mono County and received a 2015 Excellence in Transportation Award for Highways as Main Street.
Ms. Erlwein brings a broad spectrum of knowledge to her new position. "I look forward to working with our many public and private sector partners and stakeholders in continuing to provide a safe, sustainable, integrated and efficient transportation system throughout District 9," said Erlwein.
Ms. Erlwein has lived in Bishop for 20 years with her husband Ted. In her free time she enjoys riding and working with horses. Please join us in welcoming Ms. Erlwein to this exciting and challenging position!