-From Snowcreek Athletic Club
Snowcreek Athletic Club adult clinics and private lessons have started.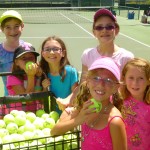 Kids tennis will start June 15th; kids tennis camps start June 22nd and run through July 30th. Camps will also include Swimming activities.
Visit snowcreekathleticclub.com for all times and pricing or call Tennis Director Russ Chessler at (760) 709-1737.