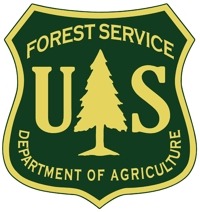 (Press Release)
PANORAMA DOME MOUNTAIN BIKE AND HIKING TRAILS – TEMPORARY CLOSURE
BISHOP, Calif., July 26, 2012 – The mountain biking loop trails, the primary hiking trail, and the parking areas used to access the "Panorama Dome" will be closed to the public beginning Wednesday, August 1. The temporary closure will be in place during the continued implementation of a Forest Service fuels reduction project. The use of heavy equipment, danger of falling trees, and the slash and debris from the project require that the area be temporarily closed to ensure public safety. Entering the closed area may result in a citation. The project is expected to be completed by October 24, and trails and parking areas will be re-opened.
Visitors can continue to access the top of Panorama Dome via the gravel road that begins at the intersection of Lake Mary Road and Old Mammoth Road. If using the gravel road, please do not block the gate with your vehicle and make sure that vehicles parking roadside are clear of the roadway. Please do not travel cross country into the closed project area.
For more information, please call the Mammoth Lakes Welcome Center at (760) 924-5500 or visit the Welcome Center at 2510 Hwy 203 next to the Mammoth Ranger Station.