Press release
Mammoth Lakes – Hope is here! And she's not alone. Tara Handron, the playwright and sole actor in her 60-minute play called "Drunk With Hope," hits the Edison Stage for two nights only: Saturday, January 13 at 7 p.m. and Sunday, January 14 at 4 p.m. In this play, Hardon discards clichéd representations of recovery and alcoholism and relies on complex characters and richly layered stories to expose the raw emotions so many alcoholic women experience.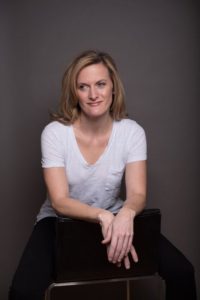 Handron's back-to-back portrayals of 10 female alcoholics (some sober, some not) of various ages, ethnicities, and socio-economic backgrounds come out of Handron's own research on the subject, in face-to-face and computer mediated recovery meetings, as part of her thesis requirement in the Communication, Culture & Technology master's degree program at Georgetown University.
Trained at NYU's Tisch School of the Arts and the Second City in Chicago with many theatrical roles to her name, Handron brings talent and education to the stage as well as humor, poignancy, and a fresh voice to the once taboo subject of the female alcoholic.
Handron has performed "Drunk with Hope" in many cities across the country including New York City, Washington, D.C., Los Angeles, Philadelphia, and Chicago.
DCTheatreScene.com's David Winkler said, "As a performer, Handron is dynamic and damn near fearless, embodying over the course of the hour a panoply of characters, as well as abstract concepts from the alcoholic's psychological landscape."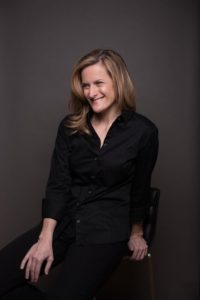 The Washington Post raved "any theatergoer can appreciate Handron and Brienza's skill at packing humor and theatricality into sociological observations."
Catch "Drunk With Hope" Saturday, January 13 at 7 p.m. or Sunday, January 14 at 4 p.m. Tickets are available online at www.MammothLakesRepertoryTheatre.org for $20 general admission, $18 for seniors and students, or $22 at the door (sorry, no discounts).
FACT SHEET:
WHAT:        Drunk With Hope
WHEN:        Saturday, January 13 at 7 p.m. or Sunday, January 14 at 4 p.m. WHERE:           Edison Theatre, 100 College Parkway, across from Cerro Coso College
HOW MUCH:   $20 adults/$18 students and seniors; $22 at the door – no discounts
BUY TICKETS: www.MammothLakesRepertoryTheatre.org